Meet FROSCH Ireland CEO and Founder Angela Walsh
As we celebrate International Women's Day 2022 we are delighted for you to meet FROSCH Ireland CEO and Founder Angela Walsh.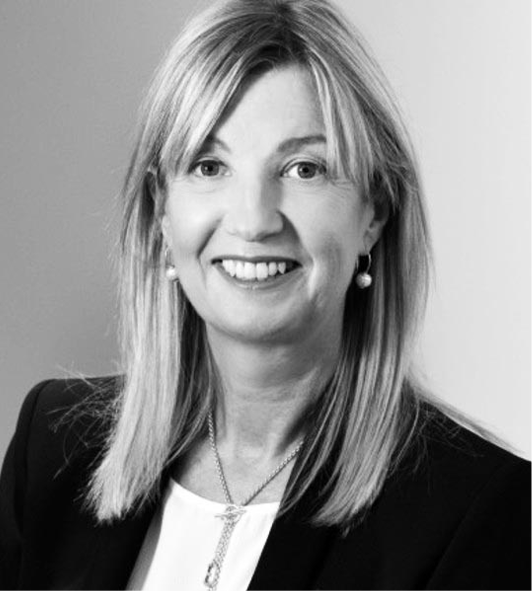 Angela founded CTM Travel back in 2000, driven by what she saw to be a lack of personal, white-glove service for the corporate market. CTM was known for the "answer is always yes" and their services are widely referred to as being the best-kept secret in travel. Along with a home-grown management team, Angela built the business through trust and integrity and the entire team often spent holidays and days off going the extra mile.
After successfully running her company for 20 years, she realised that to take the business to the next level the business required a partner to layer in a technology piece to the existing framework. At the same time, FROSCH was looking for a home in Ireland. After a lot of soul searching and "getting to know" each other they saw the synergies in both companies.
In September 2018 CTM became part of the FROSCH Family. FROSCH is a privately owned travel management company co-headquartered in Houston and New York. Ranked as one of the top fifteen travel management companies in the world, it employs over 2,200 people.
Why FROSCH?
The fit was perfect. FROSCH has a reputation for exceptional service in global travel management and luxury leisure. They also excel in the tech space. FROSCH Ireland now provides the technology and resources of a large Global Travel Management Company while delivering highly personalised service, exceeding the expectations of even the most discerning clients.
FROSCH empowers women entering the industry
Angela started CTM while pregnant with her first child. As a busy soon-to-be mother, she regales us with a story of being in her local hospital, about to give birth in the afternoon when she takes a call from a client to change some flights. Her attitude was, of course, leave it with me and she took care of everything. Not rattled by her impending life-changing experience she got on with the task at hand and took everything in her stride. Fast forward 20 years and the same client is still doing business with Angela.
FROSCH Ireland has always been a people-first business. Angela created a culture where the focus is on their teams at every touchpoint. There is an open-door policy, everyone's voice matters. There are three other women who joined Angela at the beginning and are with her still. Between them, they have brought ten children into the world. They have shared their learnings as mothers and businesswomen. Never missed parent-teacher meetings or the summer sports games. A community where knowledge sharing both in business and personal lives, share equal importance. Angela and the team fostered such a supportive environment that they are almost unaware of how difficult this is to achieve in other businesses. They are still representative of the minority of businesses that truly embody what they believe in.
Most memorable trip…
"My trip to Vietnam and Cambodia 4 years ago was probably one of the most memorable. The opportunity to learn about other diverse cultures, food, and lifestyle was truly an amazing opportunity. I returned 4 months later with my family to allow them to share my experience. It made a huge impression."
Travel has faced the most challenging driving forces in recent years. The global financial crisis, the ash cloud crisis, and the COVID-19 pandemic. Despite this roller coaster of challenges Angela's passion for the travel industry has never waned. No two days are ever the same.
"As an industry, I believe we are extremely resilient. As we face further global uncertainty our customers truly see the value in having a trusted partner. A partner who will manage everything from the duty of care, crisis management and just keeping their people safe. These trusted partnerships with our customers over the years have allowed us to grow. We are very proud of our extremely high referral business rate from existing customers."
I believe in the transformative power of travel…
"I'm a firm believer in the transformative power of travel. My most recent experience was during a ski trip to France. We travel as a group of 7 female friends who have been travelling together for over 10 years. As the least experienced skier in the group, I can now say that the support and encouragement that I received from my female friends has resulted in this year being a turning point in my skiing. We also share a common interest in food, wine, fun, and fashion thus creating the perfect mix.
I believe that you should always book the next trip the minute you get back and get a date in the diary, that way it's more likely to happen."
While FROSCH Ireland encourages and empowers women, they have always valued inclusion and gender equality in both directions. They are a community of passionate individuals who deliver excellence through collaboration and innovation. It is the power of one – one community. To the business, it is very important that they allocate time and resources to the mentoring of the young women who come through their doors. Supporting them to speak their minds and share ideas. Most importantly, FROSCH Ireland is a family business and family comes first. Work/life balance is always a priority, they are supportive when it comes to personal leave.